~«<×>»~AHHH COMIC ATMOSPHERE!~~«<×>»~
For the series : "When you least expect it" " : A warmonger to a pacifist: you want peace?
Pacifist: YOU!
Warmonger : peace will be for another time!
Pacifist : So then...
Warmonger: what do I know
Pacifist: Today I have diffused intestinal war!
Warmonger: you too are in war?
Pacifist: well, yeah!
Warmonger: F*** war! I might even change sides.
Pacifist: good!
Warmonger: ok, I'll be back...!
Pacifist: better late than never! Ok hear from you soon... !
Warmonger: COUGH COUGH !
in the meantime the pacifist exploded into a burp of nauseating un-breathable air from within :
Even the intoxicated are counted !!!!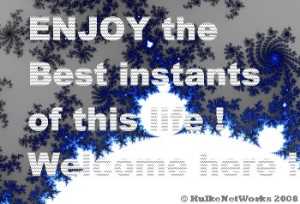 the Ferilli read on newspaper :
128 people die with nervine gas
Comment: yeah and now put er gas ner(into) wine!
a cartel: here begins the snow perennial
and thank you, also in Rome, the snow starts to N !!!!
bursts factory peas....70 pregnant women !
bombing LOCAL plant of power company
Police groping in the dark... !
fog in Val Padana...prostitutes do not see a fuck!
a child to the father : daddy, why that cat has a bird in his mouth ? the father : because not squeamish like your mother!
Verdone, and puzzles week : 6(is) Roman, two letters.....answer : yes!
God said kung, and kung fu!
---
Florence, Italy
www.digilander.it © 2022